A Family legacy
Nearly four decades of family tradition
Columbia Valley Family Farms is a leading specialty pickled product producer and fresh pack asparagus producer headquartered in Pasco, Washington. Our family has farmed asparagus in the Columbia Basin for more than 36 years.
Columbia Valley Family Farms, Inc. is built on a foundation that directly reflects our core values of integrity, honesty, and family.
Today, Foster's Pickled Products are available throughout the United States and Canada via retail outlets, grocery stores, and major wholesale chains.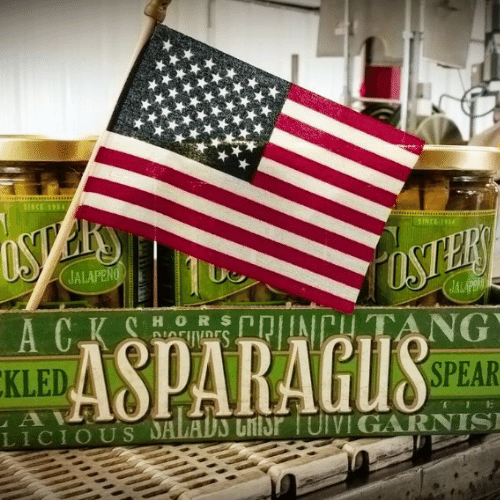 passion & taste
Founded in 2010
Brothers Kevin Filbrun and Bryan Lynch, founded the company to provide exceptional pickled products to families throughout the USA.
Farming traditions run deep from the soil
It's been our mission and purpose to continue the long-standing Foster's Brand, established in 1984.
By selling pickled asparagus to local and regional retail, fruit stands, specialty retailers, and national store chains, we want everyone to experience these delicious pickled vegetables from the land of Eastern Washington state. Our product line is flavorful, distinctive, and of the highest-quality.
Expanding our line
Over time, we've expanded the Foster's Since 1984 brand to include pickled green beans, pickled carrots, pickled brussels sprouts, pickled okra, pickled garlic and dill pickles. From our family's farm, to your family's table, enjoy Foster's with those you love. – Bryan & Kevin